Choose Room

Checkout

Payment

Finish
Available Rooms and Rates
Terms and Conditions
Check-in
Check-out
Until 12:00  チェックアウト 午後12時
Cancellation / Prepayment キャンセルと前払いについて
Cancellation and prepayment policies vary according to room type. Please tell us when making a reservation.
キャンセルと前払いの規定はお部屋のタイプによって異なります。ご予約の際にお尋ねください。
Children and Extra Beds  お子様とExBedについて
All children are welcome.  お子様連れのご家族も歓迎いたします。
Free! One child under 12 years stays free of charge when using existing beds.
ExBedをお使いにならない場合、12歳以下のお子様、1名様までは無料です。
Any type of extra bed is upon request and needs to be confirmed by management.
ExBedのタイプはご要望によります。ご予約の際にお尋ねください。
Pets ペットのご同伴について
Pets are not allowed.  ペット不可
Cards accepted at this property  クレジットカードのご使用について
Accepted Credit Cards Visa, MasterCard. Please note that American Express card cannot be used. In addition, if you use a credit card, the banking fee will be added 3%.
クレジットカードのご使用はVisaカードとMasterカードになります。AmericanExpressはご使用になれませんので、ご注意ください。またクレジットカードをご使用の場合には銀行手数料が3%加算されます。
More Detail 
1 Bedroom Villa with Private Pool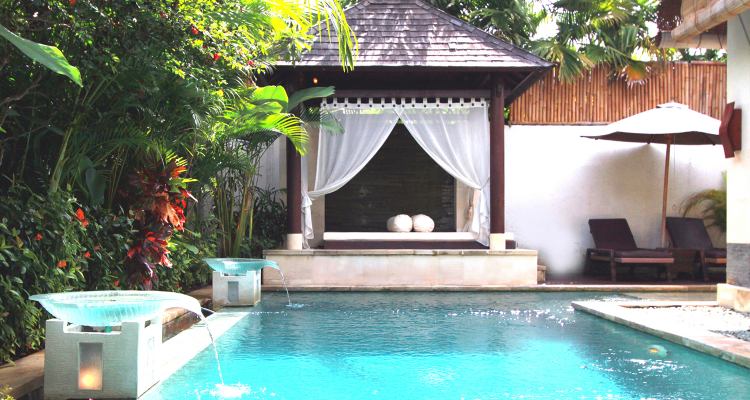 Description
1 night with breakfast up to 4 people
Rate Breakdown (IDR)
Sun
Mon
Tue
Wed
Thu
Fri
Sat
1 Bedroom Suite with Public Pool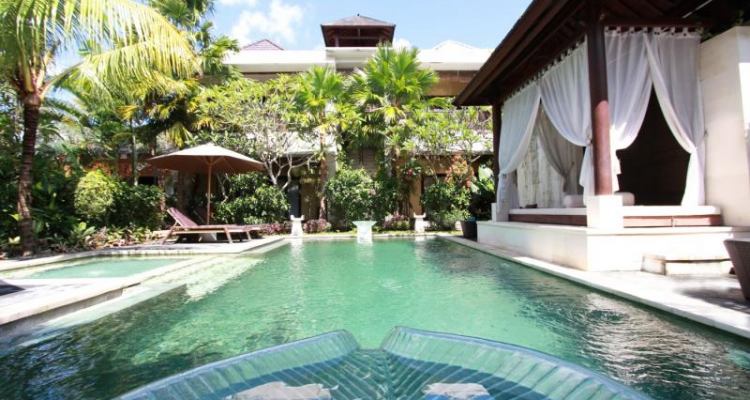 Rate Breakdown (IDR)
Sun
Mon
Tue
Wed
Thu
Fri
Sat